Foothill Technical Solutions offers a broad range of IT Services. Imagine the peace of mind of having a trusted partner, a single source with the proven ability to design, deliver and manage all your IT requirements. These services are designed to help organizations focus on their core competencies by outsourcing all or some of their IT support needs. FTS can assist clients across a wide range of industries and sizes, including Small\Home businesses, Educational, Medical, Manufacturing, Non-Profit sector and others. Typical engagements range from advising of IT products, services, and staffing to a full LAN\WAN deployment of a brand new organization.
Because we are vendor independent, we can select the best-fit solution to optimize your savings on your total cost of ownership, and maximize your quality of service.  No matter how big or small your organization is, we have the freedom of choice to custom fit our IT solutions to all your IT needs.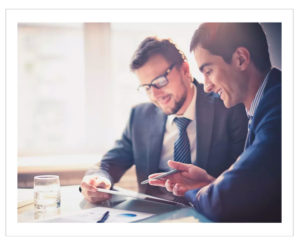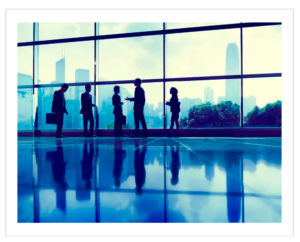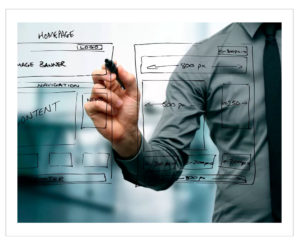 Infrastructure Management Services – FTS provides technical services for support of the IT infrastructure including monitoring, help desk technical response, backup/recovery, security services, asset management, storage management, and other services as may be needed to guarantee application availability, performance and security. FTS can and will deliver reliable, secure and cost effective IT services.

Application Management Services – Starting at the application level, FTS offers break/fix support, implementation of vendor patches, performance tuning, database administration, enhancements, integration support, documentation and functional user support for most packaged, enhanced and custom applications.

IT Management Services – is the practice of outsourcing on a proactive basis management responsibilities and functions and a strategic method intended to improve operations and cut expenses compared to break/fix or on-demand outsourcing model where the service provider performs on-demand services and bills the customer only for the work done which results to slow response time, low prioritization and costly downtime.

Under this subscription model, the client or customer is the entity that owns or has direct oversight of the organization or system being managed whereas the managed services provider (MSP) is the service provider delivering the managed services. The client and the MSP are bound by a contractual, service-level agreement that states the performance and quality metrics of their relationship.

On top of the benefits of your computer environment being monitored in a daily, weekly or monthly basis depending on your needs, you also get the software and hardware discounts.

Adopting managed services is intended to be an efficient way to stay up-to-date on technology, have access to skills and address issues related to cost, quality of service and risk. As It is like having your own Part-Time IT Department.

Cloud Services – FTSLLC will deliver and enable scalable, expandable and almost perfectly elastic software services using internet technologies such as Online Backup, Office 365, Hosted Exchange, Hosted PBX and/or IP Phone System, etc. FTSLLC have been deploying Software as a Service (SaaS) for several years now delivered in a pay-per-use basis. It provides self service capabilities to users with scalable features to increase usage on requirement. Beside SaaS, FTSLLC also provide other Web Based Cloud Computing such as Infrastructure as a Service (IaaS): Organizations make use of the unlimited storage potential of the cloud infrastructure. You can expand and shrink the storage space as needed without having to worry about dedicated servers on site. Platform as a Service (PaaS): You can run applications on the cloud service's platform without having to worry about maintaining hard drives and servers.
Desktop Support:


• FTS covers hardware and software all the way to the board level • Planning and Implementation of desktop IT standards • Troubleshooting and Upgrades
• Monthly retainer • Desktop IT training
Network Support:
• LAN implementation • WAN implementation • Virtual Private Networks • Network monitoring and analysis • Network management
• Office data cabling • Data backup and recovery • Systems administration • Database implementation (SQL)
Web Design and Hosting:
• Initial design and launching • Domain name registration • Email setup • Maintenance agreements • Web graphics Design
Security Solutions:
• Virus prevention, detection, and removal • Firewall installation and configuration • Spyware detection and removal
• Security audits, assessments, and hardening • Web/Spam content filtering • Security patches and hotfixes